Doran Manufacturing was founded by two engineers who named the company after their wives, combining their names, Dorothy and Ann, to make DORAN! At the time we were focused on designing and manufacturing customized electrical interconnection components, which were small brass terminals that you would find inside appliances and electric motors to make the wiring easier and safer.
Since then, Doran has evolved into a transportation safety and maintenance technology provider, creating Sleeping Child Check® monitors and light monitors for the school bus industry. In the early 2000's, we expanded into the Tire Pressure Monitoring System industry for over-the-road truck & trailer fleets, waste/refuse fleets, emergency vehicles, recreational vehicles and motorcycles. Over the years, Doran has expanded the TPMS business into the off-the-road (OTR) segment, working with construction companies, mines, quarries, and OEMs of commercial vehicles and equipment all over the world.
Our Humble Beginnings
Doran manufacturing established its roots in the 1950s and slowly grew to what it is today. Before we entered into the TPMS space, our founders began the company in the electrical interconnect components industry for appliances, which served us well. So well, that we were able to expand into the adjacent industry of fuse panels and terminal boards for commercial vehicles. As years went on, we grew our technological capabilities and created our own proprietary technology solutions.
Our focus was always geared toward commercial and industrial markets and we were committed to growing the company. Something was on the horizon, we just didn't know what it was.
The TPMS industry
In the late 1990s we recognized what was happening in the automotive and commercial vehicle space and we wanted to continue our path in the commercial and industrial markets that we served.
At the time, the emergence of tire pressure monitoring systems was geared toward direct-to-consumer applications, like cars, RVs and motorcycles. Since we had a strategy to maintain our focus on commercial/industrial markets, we launched our own proprietary Doran 360™ series of tire pressure monitoring systems that were designed primarily on commercial truck & trailer fleets, waste/refuse fleets and emergency vehicles.
The overarching goal of TPMS technology is to communicate tire pressure and temperature data and alarms. This will help to reduce tire related repair and maintenance costs by providing digitally accurate tire pressures and temperatures at a glance without the need to gauge/thump a tire. Overall, this data helps to keep tires at their optimal pressures which improves tread life, avoids preventable catastrophic tire failures, optimizes the conditions of tire casings for retreading and reduces labor costs/time that tire maintenance personnel spend on inspecting, repairing or replacing tires.
As we progressed into this industry, we had clients who needed a solution that would provide visibility on their trailer tires as well as their truck tires. As the technology for Doran advanced, we launched the Doran 360 SmartLink™ system which allows you to monitor both truck & trailer in drop & hook applications. When a truck is connected to a trailer, a wireless "handshake" signal is created and received by the monitor on the truck. At that point, all of the tire pressure and temperature data and alarms (along with the trailer ID) is transferred to the monitor without any interaction from the driver.
Beginning in 2011, Doran started integrating TPMS data with telematics providers to provide fleet management with real-time visibility on tire issues while their equipment is out on the road as well as in-cab alerts for the driver.
This would lead to the fleet manager being able to contact the driver, letting them know that their rear, left, outside tire had a critically low pressure of the exact pressure and communicate instructions on the protocol to follow including pulling over at the next stop and inspect, fill, repair or replace the tire. The fleet manager and driver would now have the ability to monitor that tire, knowing it could be a potential problem.
Disaster averted, time and money saved.
What does the future hold?
Just like Doran has always been positioned for what lies ahead--we are ready for anything. A business needs to be agile and be willing and able to change as needed. We are working with global leaders in the commercial vehicle market, creating innovative solutions and improving our technology on a daily basis. We strive to create trusted commercial vehicle solutions through service, innovation and continuous improvement. Give Doran a call and actually speak to a real person about how we can help you solve your safety and maintenance problems as if they are our own.
Doran Manufacturing, our drive keeps you moving!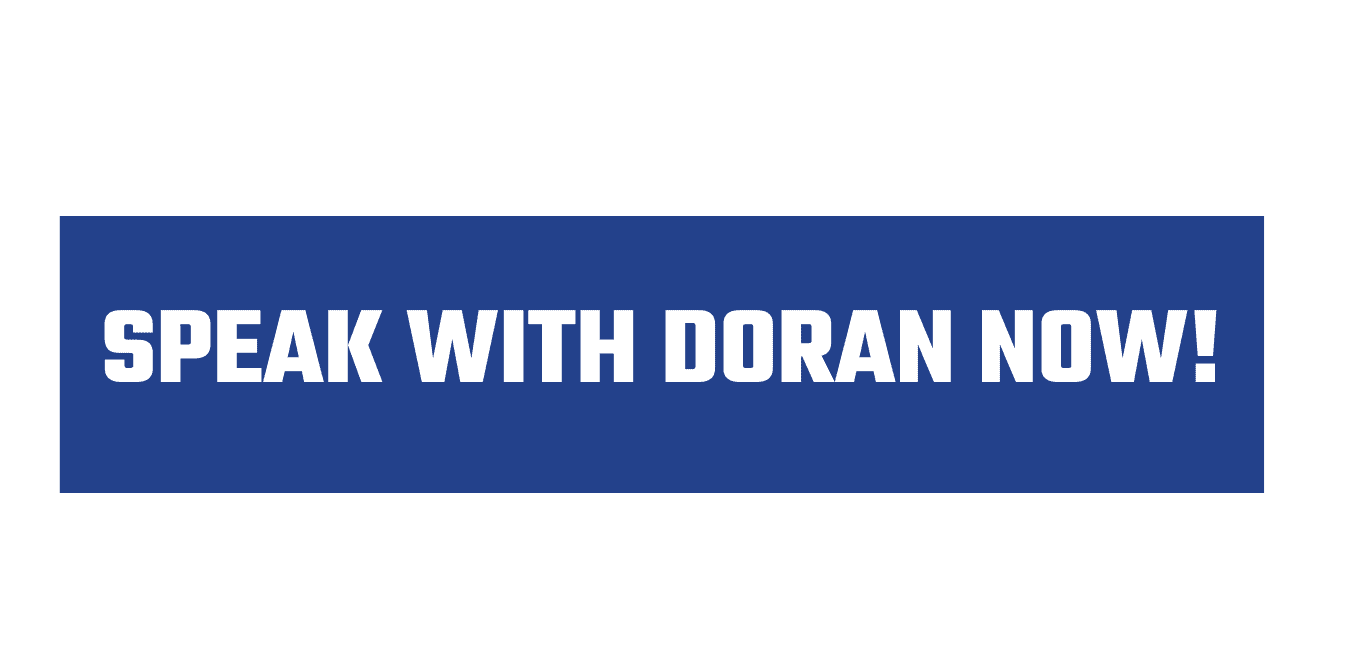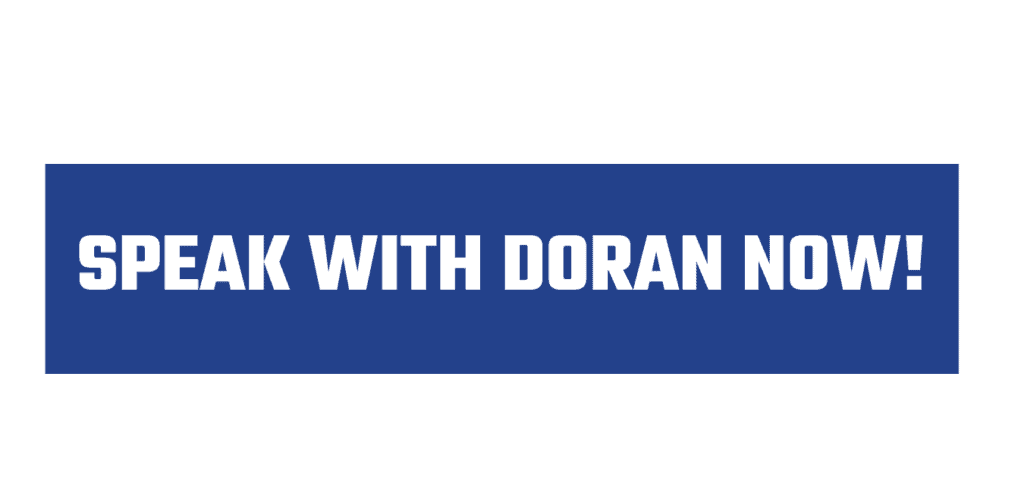 At Doran Manufacturing, it is one of our primary goals to ease the lives of our customers and help them operate in their roles more efficiently. We understand that when companies use more efficient tools, it lessens stress and the workload of their team members which improves the overall culture and improves customer service.
When we created Yardcheck360™ wireless gate reader tire monitoring system, we were thinking about reducing our clients operating costs, preventing equipment downtime and improving overall safety for fleets without adding another monthly data fee per asset to achieve it.
YardCheck 360 wireless gate reader tire monitoring system helps fleets address these issues by continuously monitoring tire pressures & temperatures and providing remote visibility on every tire in your fleet, even when your equipment is powered OFF.
Every Fleet Manager's Dream
The YardCheck gate reader creates a secure wireless data transfer zone at your facility, with a range of up to 1.5 miles in all directions. The rechargeable, battery-powered YardCheck transceivers installed on each asset continuously receive tire pressure & temperature data from each wheel position and transfers this data to the cloud every 15 minutes when inside the YardCheck coverage zone. When assets are operating outside of the coverage zone, the YardCheck transceiver will store TPMS data and alarm notifications in 15-minute increments and automatically transfer this data to the cloud when the asset re-enters a company specific YardCheck coverage zone. An optional in-cab screen displays real-time pressure & temperature data, including alarm notifications for the equipment operator.
When assets are powered OFF or trailers are disconnect and parked within the YardCheck coverage zone, the YardCheck transceiver will wake up, capture TPMS data for each tire position and transfer the data to the cloud 3 times in the first 24 hours and then once per day for approximately 30 days. This enables fleet personnel to identify specific tires on trailers or assets that have been parked for an extended period of period that have a low pressure alarm prior to connecting to it or beginning a shift
With a web-based dashboard (yardcheck360.com), the YardCheck 360™ allows fleet managers and tire service providers to easily and remotely access current & historical tire pressure/temperature data and alarms for all tires in the fleet. In addition, custom APIs can be created to transfer the data to tire management and maintenance software packages.
When using YardCheck 360™, TPMS reports and alarm notifications can be automatically emailed to the appropriate personnel to quickly identify and address underinflated tires which results in improved equipment uptime and minimizes catastrophic tire failures.
To make it even easier, fleet personnel can create scheduled and on-demand reports to improve the efficiency and accuracy of tire inspections (which saves labor costs) and reduce tire repair and maintenance costs for their fleet.
Yardcheck 360™ was recognized as a Top 20 New Product by Heavy Duty Trucking Magazine for 2019. We've been happy to see how our technology has been making the lives of our clients easier while improving their bottom line and increasing the safety of their operations.
Happier Team, Happier Culture
With the YardCheck 360™, fleets of all shapes and sizes are able to identify problem tires before they go out on the road. This helps to avoid the critical mistake of assets with underinflated tires being sent out on the road and minimizes the potential for preventable catastrophic tire failures to occur. When fewer problems occur on the job and operations run smoothly, confidence is boosted among the team and improves the overall morale (and profits) of the company. When the safety of the company is steady and consistent, it's easy to see positive results throughout every aspect of the business.
Decreasing tire related repair and maintenance costs, alongside improving safety concerns, we are able to see our clients' businesses truly flourish.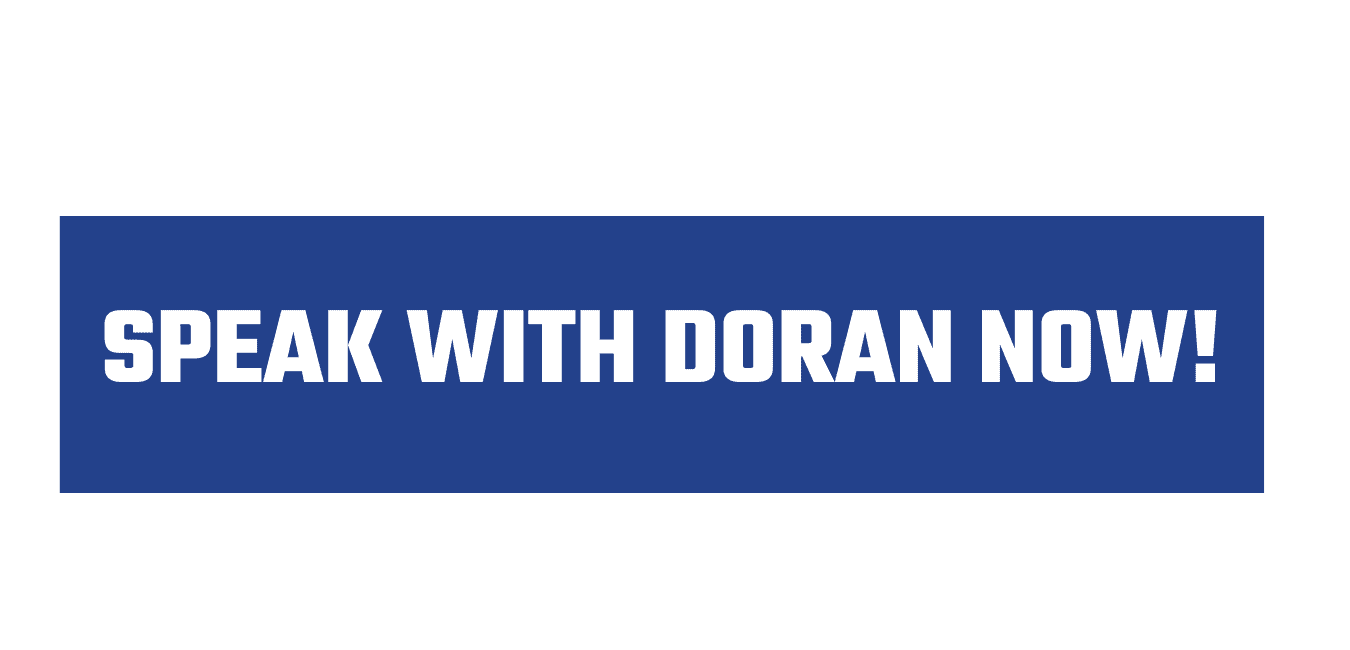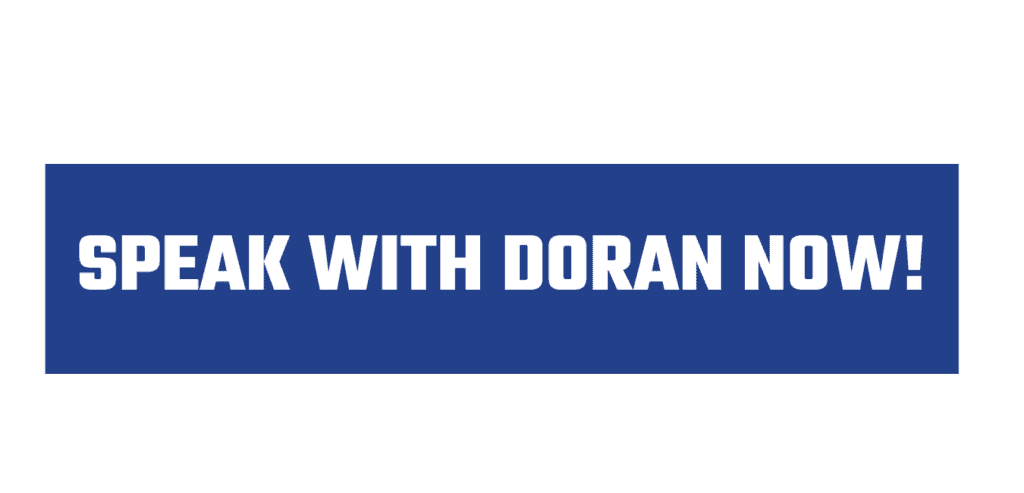 It's our pleasure to announce that Doran Manufacturing is celebrating 20 years of serving our loyal clients and team members since entering the Tire Pressure Monitoring System industry!
Over the last 20 years we've added new technology to our offerings that has allowed our clients to be served in a way that is unique to our industry.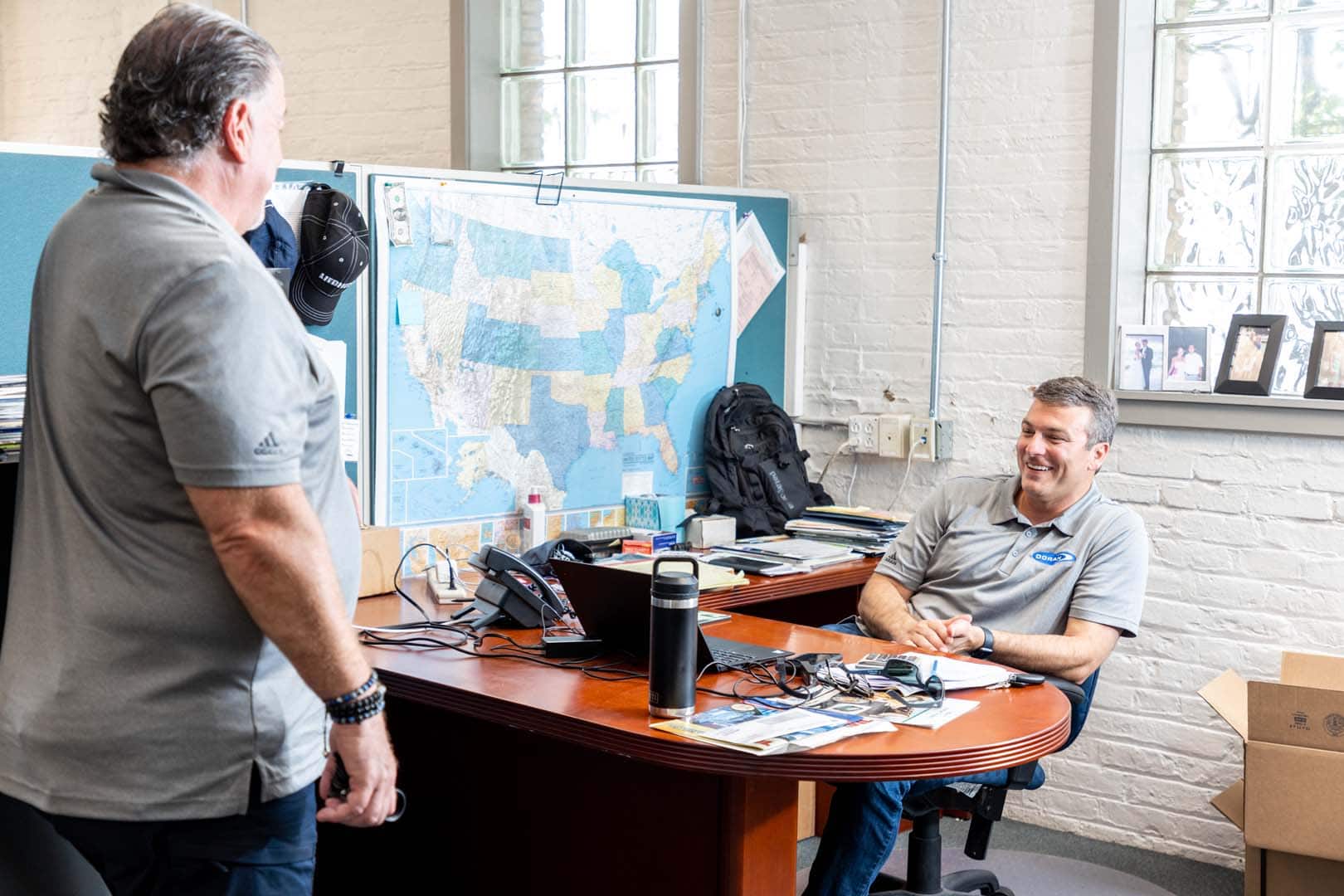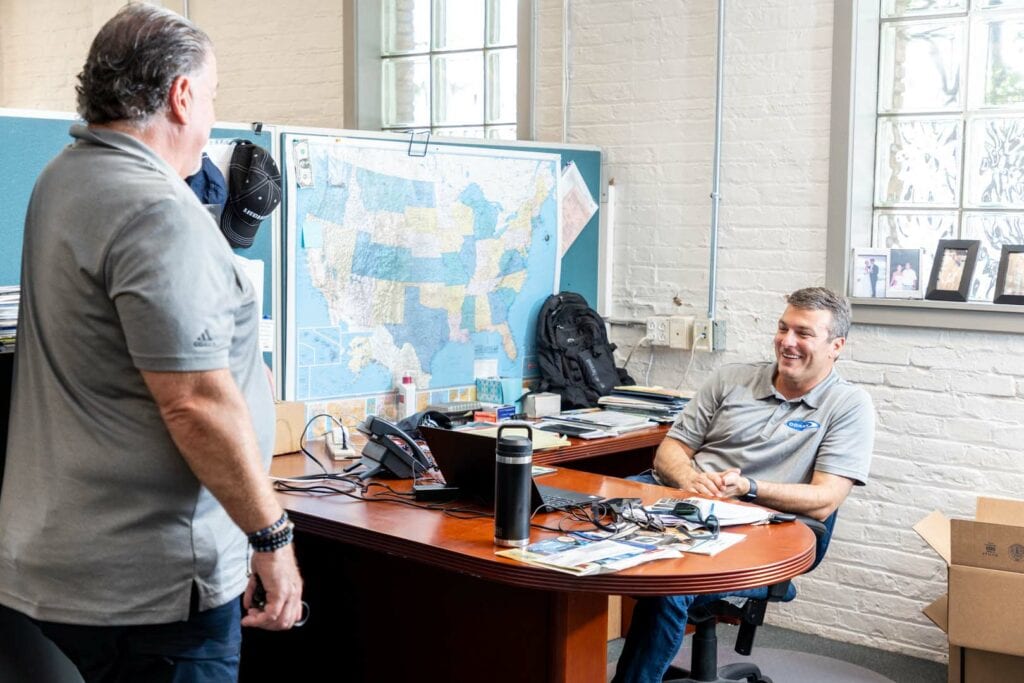 Company Culture
We decided long ago that Doran would be different. Not just for our clients, but especially for our team members who dedicate so much of their lives to their careers and our company.
Doran's company culture is unique to an industrial and mechanical industry because we strive for equal inclusion among both men and women, transparent company communication, and mutual respect. We've seen a need for something different for many years and we're proud to say that we've successfully separated ourselves from our competition over the years.
Despite having the intention to be different from the rest and progress from the past, Doran Manufacturing has successfully moved away from a "good ol' boy" mentality without lacking in old fashioned hard work and dedicated customer service. We like to say we have an "old school work ethic, with a new school mentality."
Empowering our team to be who they are and trust their skills is something we love to do, while encouraging continued education. While work is important and keeps the world going round, Doran has identified that work is not everything and shouldn't consume the lives of our team members.
Real people work here, with real lives and real hearts. It's our responsibility to help our team feel seen, supported and comfortable to be who they are. We're a family and encourage each other like one!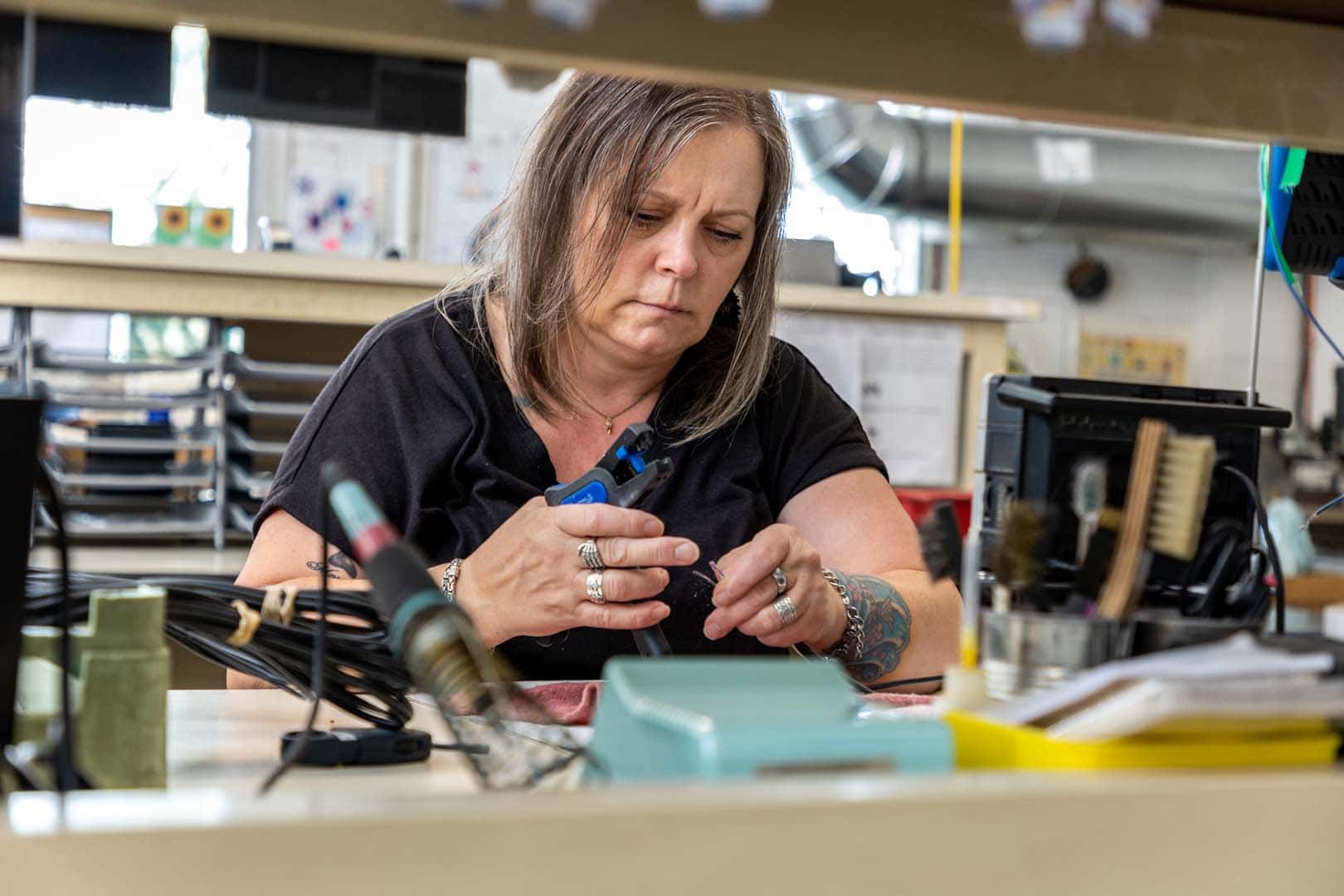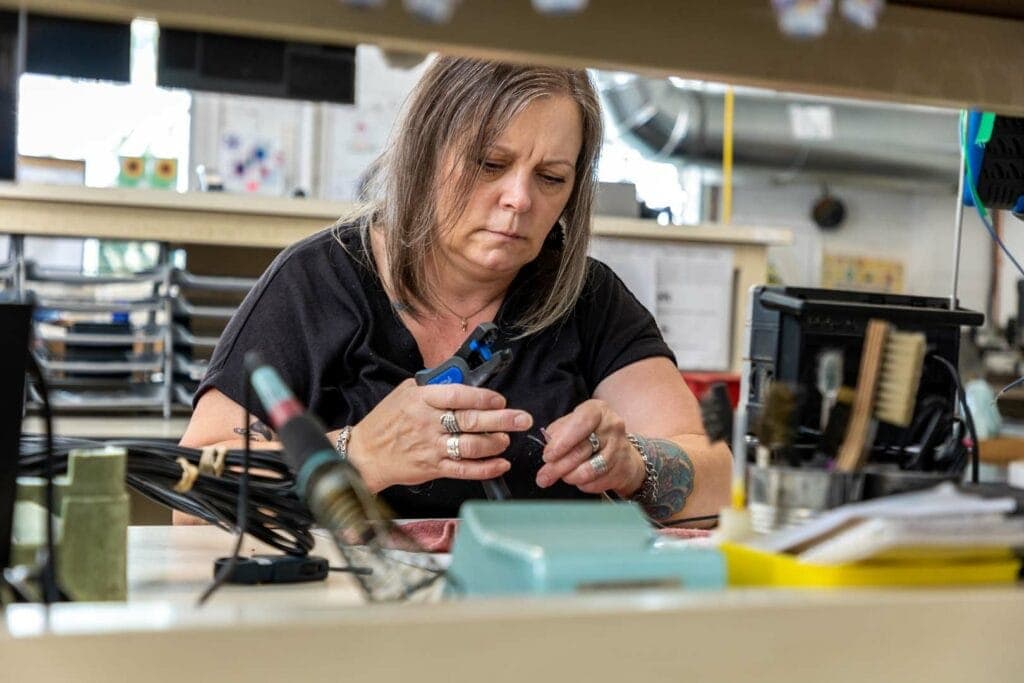 Cutting Edge Technology
In the 2021 Benchmarking Survey Report, it measured that the 2nd top challenge related to driver issues among private fleets was equipment and maintenance. This shows us there is a need for reliable technology that will help mechanical equipment operate more efficiently and immediately alert a team when there is an issue that needs to be addressed. This will ultimately prevent the issue from becoming a more significant problem and requiring additional labor, cost and time.
It's been Doran's priority for the last two decades to ensure to our clients that we solve crucial problems for them. These problems can often be dangerous and lead to injury or death. We've seen and recognized this, which is why we are so incredibly passionate about Doran's mechanical solutions that we provide to our clients that keep drivers, workers and children safer.
In 2001, Doran entered the Tire Pressure Monitoring System industry. In 2008, we released our own technology, Doran 360 TPMS, which serves truck and trailer fleets, waste/refuse fleets, emergency vehicles, specialty applications, recreational vehicles and motorcycles.
Since then, we haven't looked back.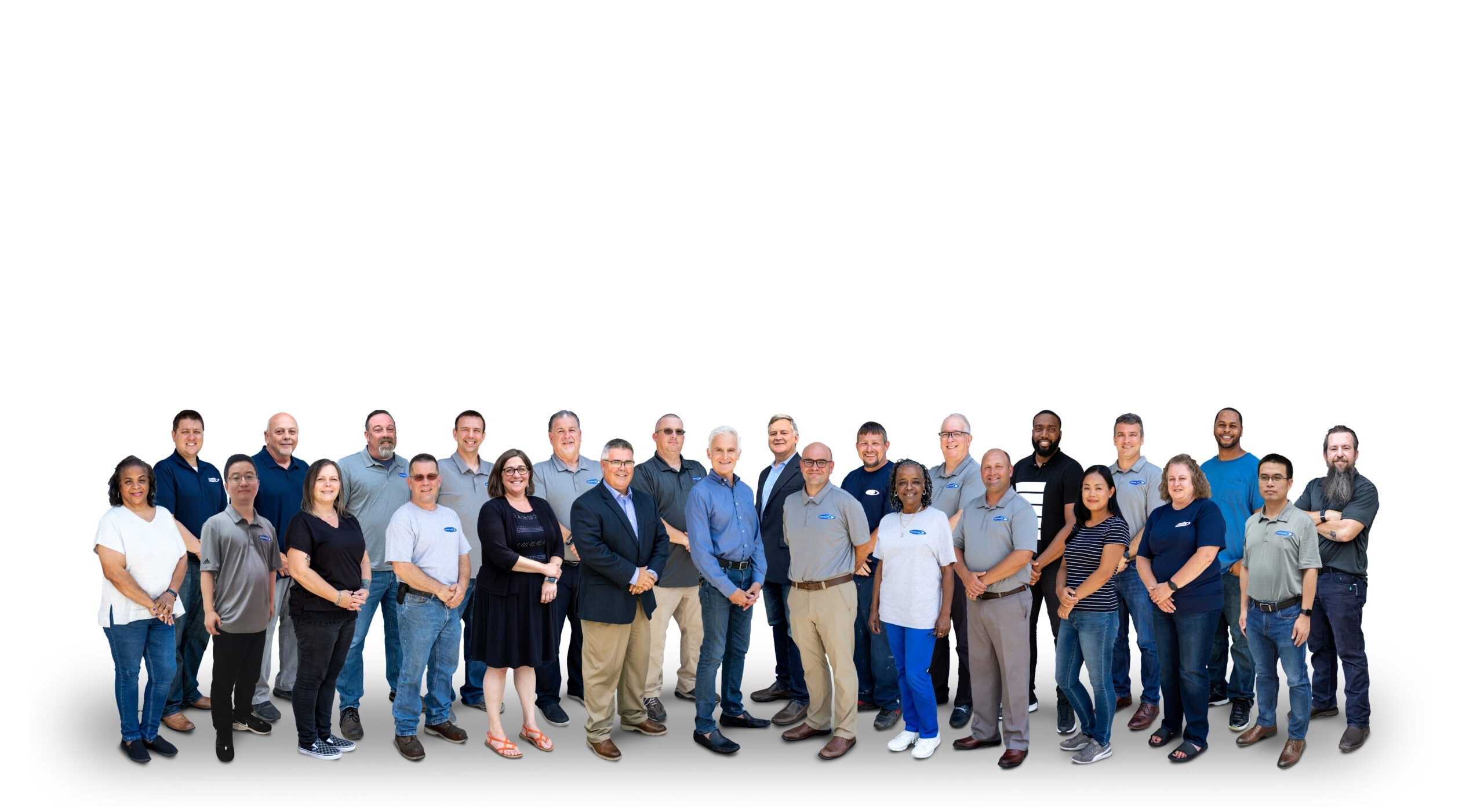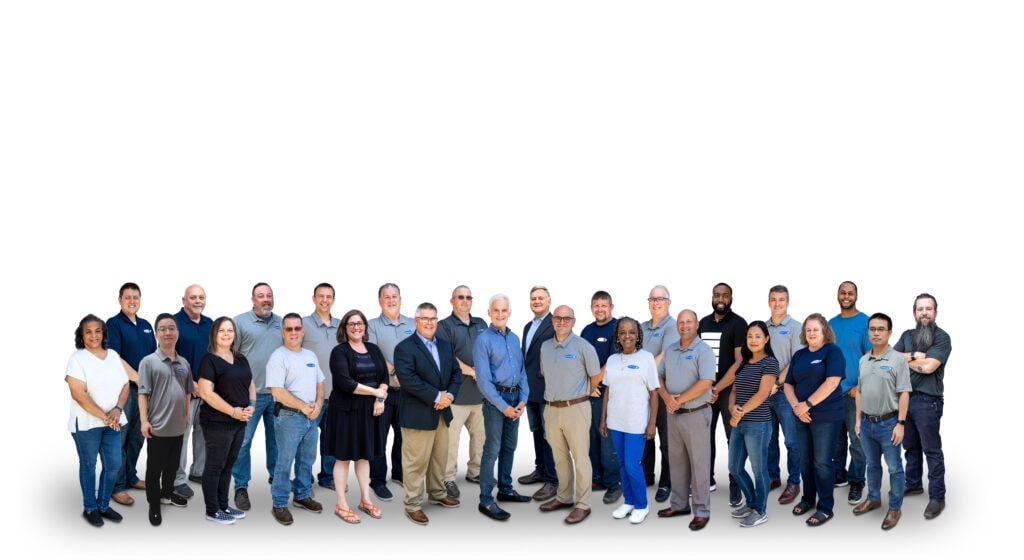 What's Next
We're always moving forward, and that's our plan! We will continue to lean into innovative technology, look on the horizon to see what is coming and what could benefit the lives of our clients.
We will be putting additional focus in the Agriculture and school bus safety industry in the near future, and we're excited to be a part of them.
Doran will continue to strengthen its footprint in the TPMS industry with impeccable service and provide our clients with personalized and intentional customer service.