Fall is approaching, and we all know what that means - it's budgeting time for your fleet. If you haven't finalized your 2023 budget yet, you've got a lot to consider, from the cost of tires and diesel fuel to payroll and other expenses. But have you thought about including tire pressure monitoring systems (TPMS) in your 2023 budget?
TPMS can save your truck fleet money in the long run by significantly reducing your overall costs, enhancing fleet safety, and more. In this article, we'll discuss why any fleet manager would be remiss in not including them in their budget. And if you've already got a budget in place, we'll show you how investing in TPMS can help lower your overall costs.
TPMS Benefits Your Fleet in More Ways Than One
Investing in TPMS is a smart decision for any fleet operation interested in saving money and improving safety. With so many benefits, it's hard to justify not including TPMS in your budget. If you're not using TPMS in your fleet, now is the time to start. It's necessary if you want to stay competitive, save money, and keep your equipment on the road.
Financial benefits of TPMS
As a fleet manager or owner, you're always looking for ways to save money.
A tire pressure monitoring system can reduce expenses and increase profits in several ways. Here's how:
TPMS can help you extend the life of your tires by minimizing wear and tear from improper inflation. So, you'll spend less on tire replacements.
Tire pressure monitoring systems help to maintain proper tire inflation pressures which will improve fuel efficiency, getting your trucks further on a tank of fuel. This enables you to make more money from hauls.
TPMS saves you money on maintenance and repairs. Properly inflated tires last longer since there'll be fewer blowouts and less wear and tear.
TPMS can help reduce downtime and increase revenue by catching problems early and preventing them from becoming bigger issues.
Fleets that outfit their vehicles with TPMS enjoy instant and ongoing savings that more than justify the initial investment. In fact, the cost of ONE tire-related roadside call will pay for the entire truck's TPMS.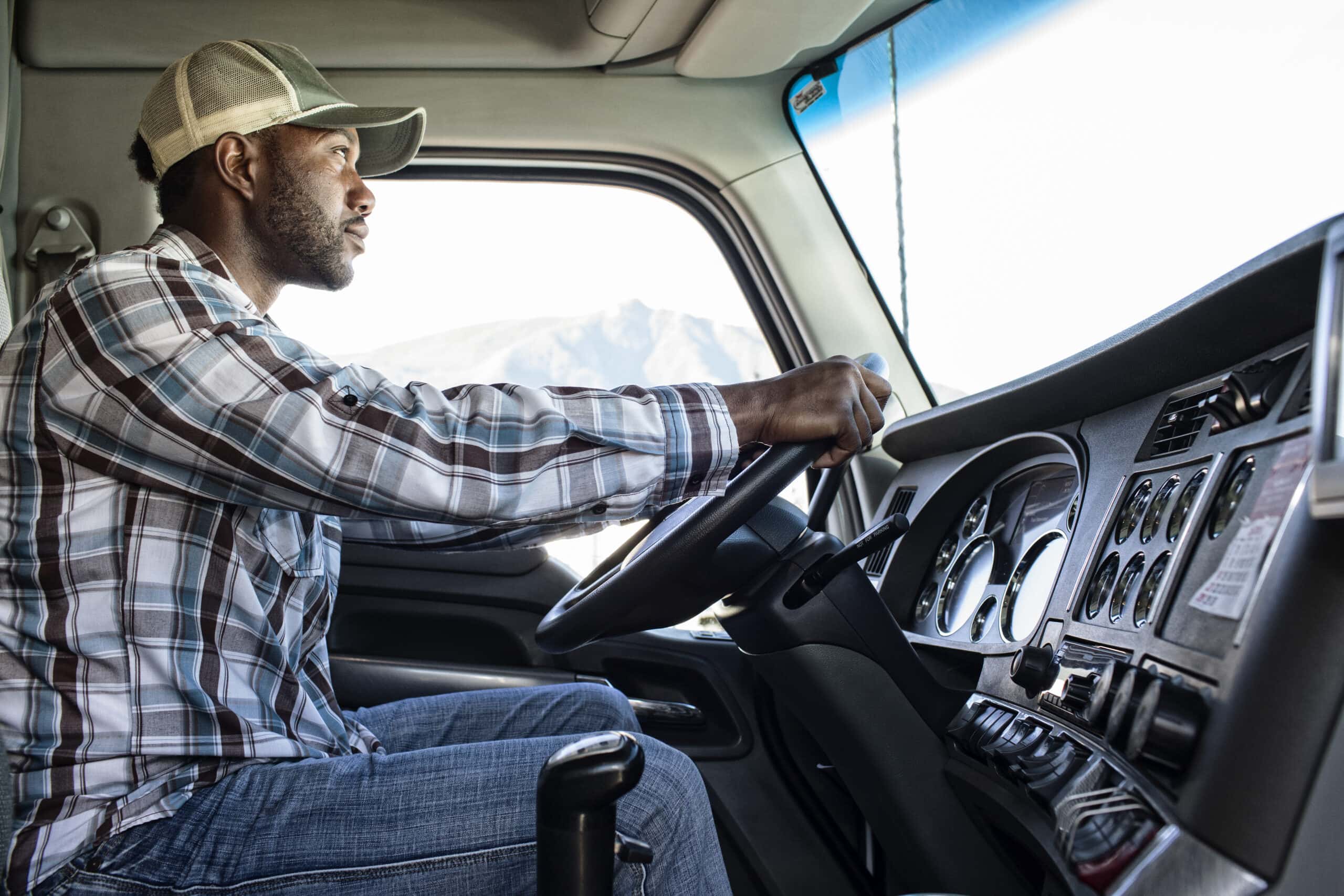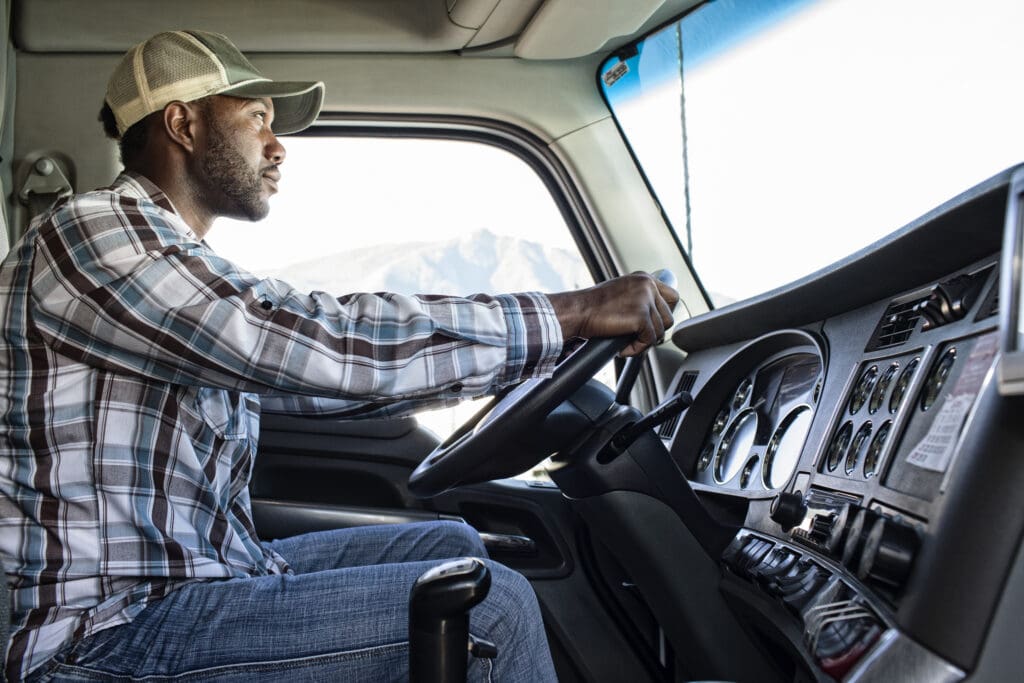 Time-saving Benefits of TPMS
There are few things more important to your fleet than time. The less time your drivers have to spend on manual tire pressure checks during pre-trip & post-trip inspections, the more revenue you'll generate. That's why TPMS is a necessity!
A tire pressure monitoring system can reduce your drivers' chances of getting into accidents or having blowouts, which reduce efficiency & increase costs.. The real-time information TPMS provides enables drivers to quickly identify and fix small issues before they become time-wasting dilemmas.
In addition, TPMS can help you avoid the hassle and expense of repeated repairs for damaged tires. This will save your fleet a lot of time - time that can be used to bring in more revenue.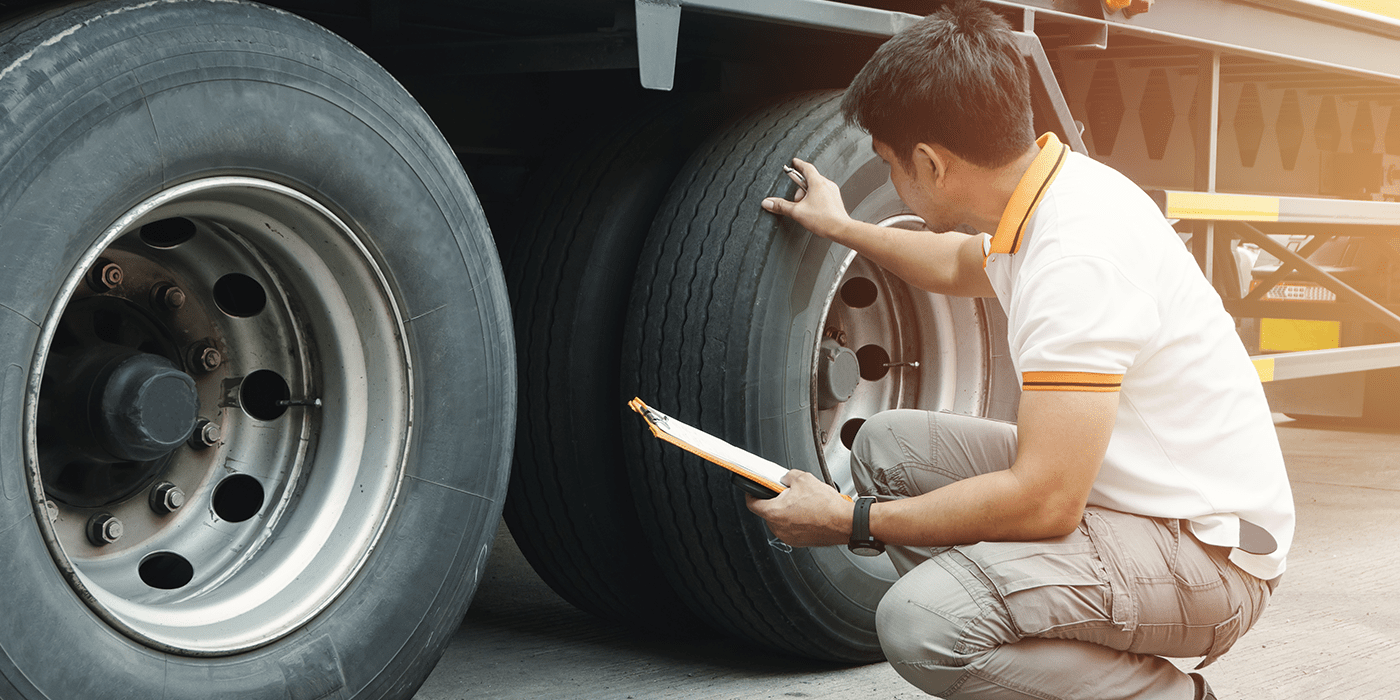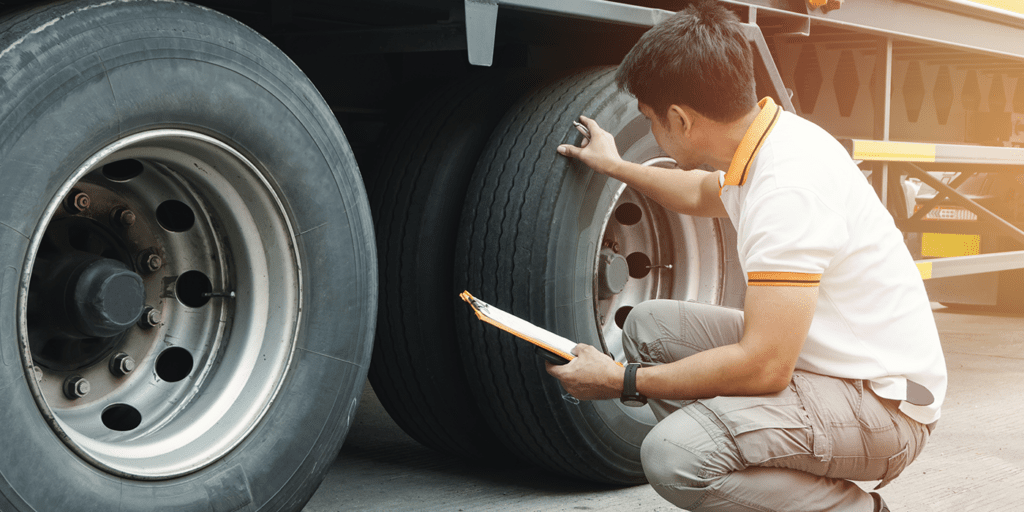 Maintenance Benefits of TPMS
When your truck tires aren't inflated properly, it causes premature wear. You can avoid this by having your drivers frequently check and inflate the tires, but it's not always practical or possible to do so. TPMS takes the guesswork out of tire maintenance by constantly monitoring the pressure in your tires and alerting you when they need to be inflated. With automatic tire pressure monitoring, you'll also save money on tire maintenance and replacement costs.
Safety Benefits of TPMS
Some truck fleet managers and supervisors overlook the importance of keeping their tires' air pressure at an optimal level, but it's essential for safe hauling. Underinflated tires can lead to several problems, including:
Increased stopping distances
Overheated tires
Decreased handling
All of this results in an increased risk of blowouts and accidents.
A tire pressure monitoring system (TPMS) can help to prevent these problems by constantly monitoring the pressure in your tires and alerting you when it falls below recommended levels. TPMS not only makes transporting freight safer for everyone on the road, but it also ensures that your trucks remain on the road (instead of on the side of it).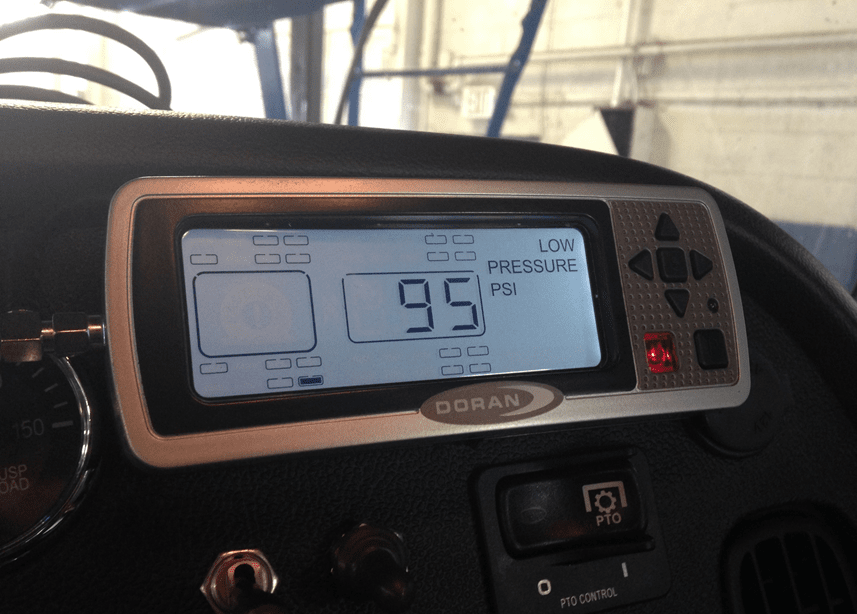 Not All TPMS are Created Equal
Doran Manufacturing offers a wide variety of TPMS solutions for fleet operations of all sizes - from owner-operators to small fleets to large international companies.
Doran 360™ TPMS:
Feature a high-tech sensor that mounts to your tire's valve stem for easy installation and maintenance.
Can be used with all equipment types.
Can be seamlessly integrated with any telematics provider
Our TPMS feature several alert settings to help keep your tires at optimal pressure levels, protect against rapid deflation events, and guard against high tire temperatures.
Choose from the following models:
360HD TPMS for tractor only, married trucks and trailers, cement trucks, dump trucks and more.
360SL SMARTLINK TPMS for truck + trailer, drop & hook fleet applications.
Before you finalize your 2023 budget, contact Doran at 866-816-7233 or request information at INFOREQUEST@DORANMFG.COM to discuss the financial savings of TPMS for your fleet. And if your 2023 budget is in place without TPMS on trucks, we encourage you to analyze your tire costs and consider leveraging technology to lower them. Your bottom line will be better for it.