Here at Doran we've been making the rounds to connect with industry experts this Spring. From discussions on safety and performance to witnessing leading innovation and more, it has been an exciting year so far!
And perhaps most exciting is our recent relocation to Blue Ash, Ohio!
The Move
We're thrilled to have been blessed with partners, leaders, and customers that have helped us to grow over our 70-year history. The move from Camp Washington to Blue Ash was a wonderful team effort to make it minimally disruptive for customers and employees.
The community of Blue Ash has been incredibly welcoming and supportive. The Cincinnati Business Courier covered the move. And we couldn't be more grateful to our new community, as well as the many wonderful people who have supported us over seven decades in Camp Washington.
In addition to moving facilities, we've been touring the country to participate in critical discussions for the future of our industry.
Off-The-Road Tire Conference
In February we attended the Tire Industry Association's  Off-The-Road Tire Conference in Tucson, Arizona. It's a staple for anyone in the earthmoving tire industry. As a sponsor, it was great to showcase Doran's innovation with other industry leaders and share how we can help revolutionize their business.
ATA's Technology & Maintenance Council
In February we also participated in the American Trucking Association's Technology & Maintenance Council, in Orlando, Florida. The future of trucking is bright and Doran's TPMS systems will be a powerful part of safety and productivity innovation.
ConExpo-CON/AGG
In early March we were in Las Vegas at the ConExpo-Con/Agg conference. The largest construction show in the country to showcase our leading Doran 360 TPMS system, and talk with industry leaders about the importance of tire pressure maintenance and how our technology keeps heavy-duty equipment and operators safe and minimizes downtime.
National Tank Truck Carriers
The National Tank Truck Carriers Conference was in May in Boston. We discussed a wide range of topics from safety to performance with industry experts. And we even had the pleasure of celebrating with the Professional Driver of the Year Kenneth Tolliver with G&D Trucking / Hoffman Transportation!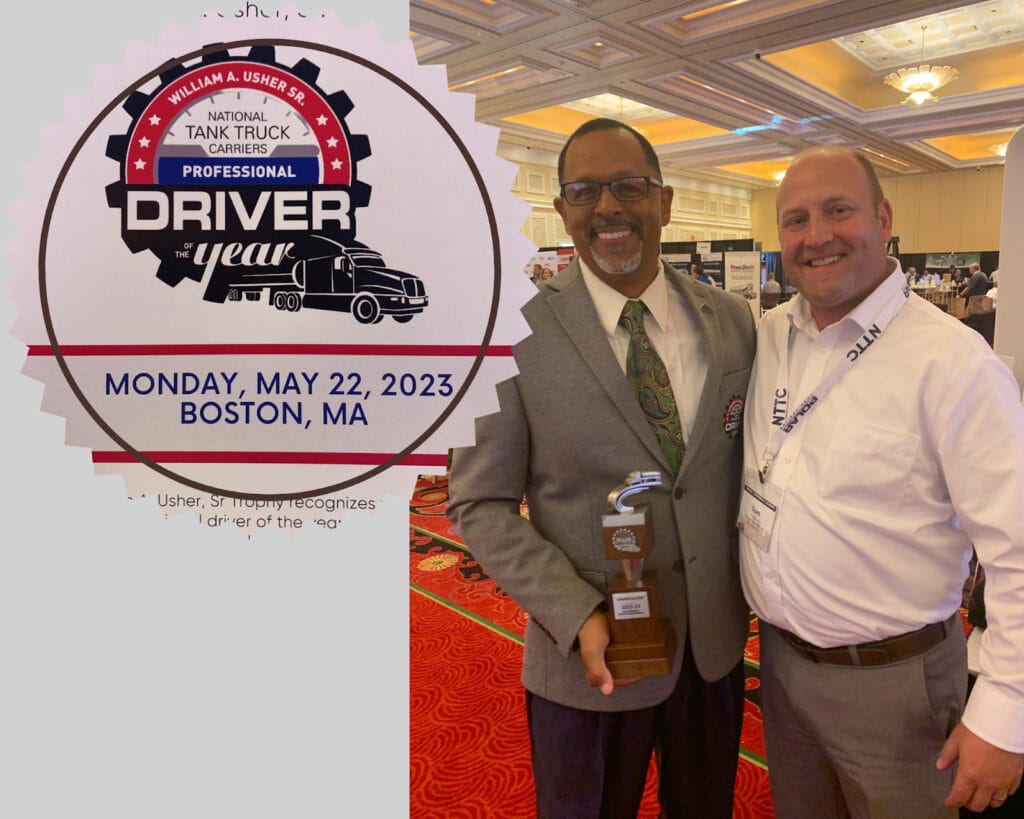 …and More
We've also participated in these wonderful events this Spring:
GEOTAB Connect 2023: Telematics and TPMS go hand-in-hand for optimal tire maintenance.
Work Truck Week: The latest tech and trends for the vocational vehicle market.
National Private Truck Council Annual Conference: A showcase of and for private corporate trucking fleet industry and its professional practitioners.
To learn more about how our systems can help your fleet, call or send us a message today.