The days of working harder are over, we're all about working smarter. We know you are too.
Doran Manufacturing has created innovative products that improve the lives of our clients. Over the years, we have entered into the Off-The-Road (OTR) space as we saw the opportunity for improved technology and safety.
We have the privilege of serving many different industries with our technology and products. We've seen various clients who experienced a reduction in unnecessary costs, increased levels of accountability and an overall reduction in tire maintenance thanks to our technology and innovative products.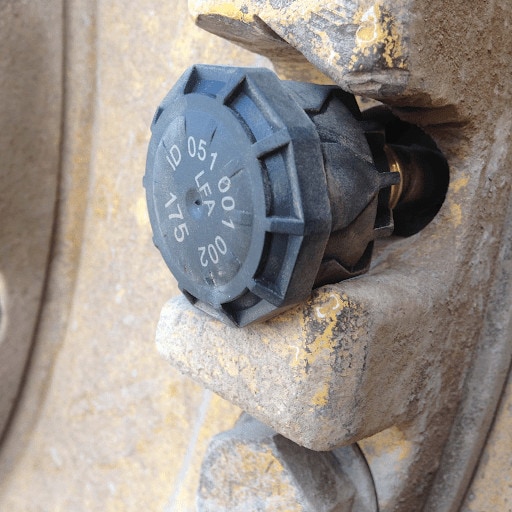 Wireless Tire Pressure Sensor
Our Large Bore Wireless Tire Pressure Sensors have a patented seal design with a built-in, field-replaceable filter to protect the internal electronics and components from rim conditions and other liquids commonly used inside OTR tires.
These sensors are specifically designed to withstand the harsh conditions that exist in mining, quarry, road construction, material handling/shipping ports and steel mills.
Because this technology is used in such intense environments, Doran created it with the intention of surviving in the cruelest of conditions. Doran's OTR tire pressure sensor features a high performance lithium-ion battery for enhanced tolerance to extreme temperatures. The high-impact nylon housing protects the internal sensor components from vibration and impact--this wireless sensor is the answer to your OTR tire inflation problems.
SmartLink™ TPMS Tablet
Here at Doran, we like to say that we have an old school work ethic with a new school mentality. We definitely value hard work, but also value our client's time, money and sanity. We want to combine both hard work and smart solutions.
Our SmartLink™ TPMS Tablet does just that. Perfect for OTR applications, our SmartLink™ Tablet makes tire inspections easier, saves time and improves accuracy for tire pressure checks.
The SmartLink™ TPMS tablet offers the ability to bypass the physical need of climbing in and out of the equipment cab because of the accurate walk-around equipment inspection feature.
When conducting the Equipment Walk-Around feature, you're able to capture and store tire pressure and temperature data for each tire position on the vehicle.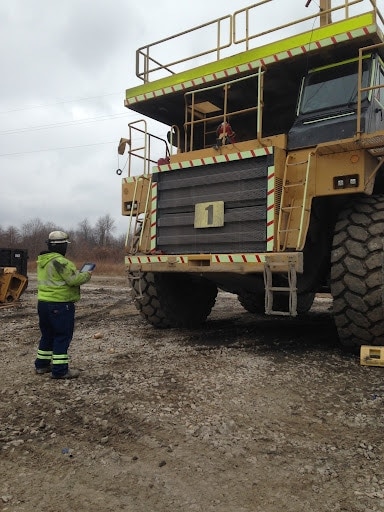 The technician simply presses and holds the tire location which will then transfer the tire pressure and temperature data for each wheel position. Tread depths, tire serial numbers and customized wheel positions can also be inputted for each wheel position.
The simplicity of this innovative tool improves safety and efficiency of fleet tire checks.
To make this technology even more efficient, TPMS files saved to the Doran SmartLink™ TPMS tablet can be viewed on the device and/or transferred to a PC. The tire data from the .csv files can be customized to be used in conjunction with tire maintenance programs.
Why Doran?
Doran serves 46 countries globally, with easy-to-install aftermarket systems and customized integrated solutions for OEMs.
We offer the most advanced tire pressure monitoring system for OTR equipment.
The goal of Doran's strategic solutions are to provide our clients with systems that are simple to install and program, and easy to operate in the harshest of environments.