Minor issues with your tires can have a profoundly negative effect on the profitability of your trucking business. Therefore, maintaining tight control over your tires' condition is in your best interest. The Doran 360TM TPMS, or tire pressure monitoring system, continually monitors your vehicle's wheels to alert you of low inflation pressure, temperature changes, and rapid deflation events. If you're wondering exactly how TPMS can help you, this is the article you've been searching for! We'll take a look at a few ways that Doran 360TM TPMS assists owner-operator truck drivers. Soon, you'll wonder how you ever functioned without it!
8 Ways TPMS Helps Owner-Operator Truck Drivers
As an owner-operator, you'll need to keep a close eye on your profit margins. With so many factors to consider, keeping track of everything can be overwhelming. Luckily, a tire monitoring system makes your job much easier! Here are eight ways Doran 360TM TPMS helps owner-operator truck drivers.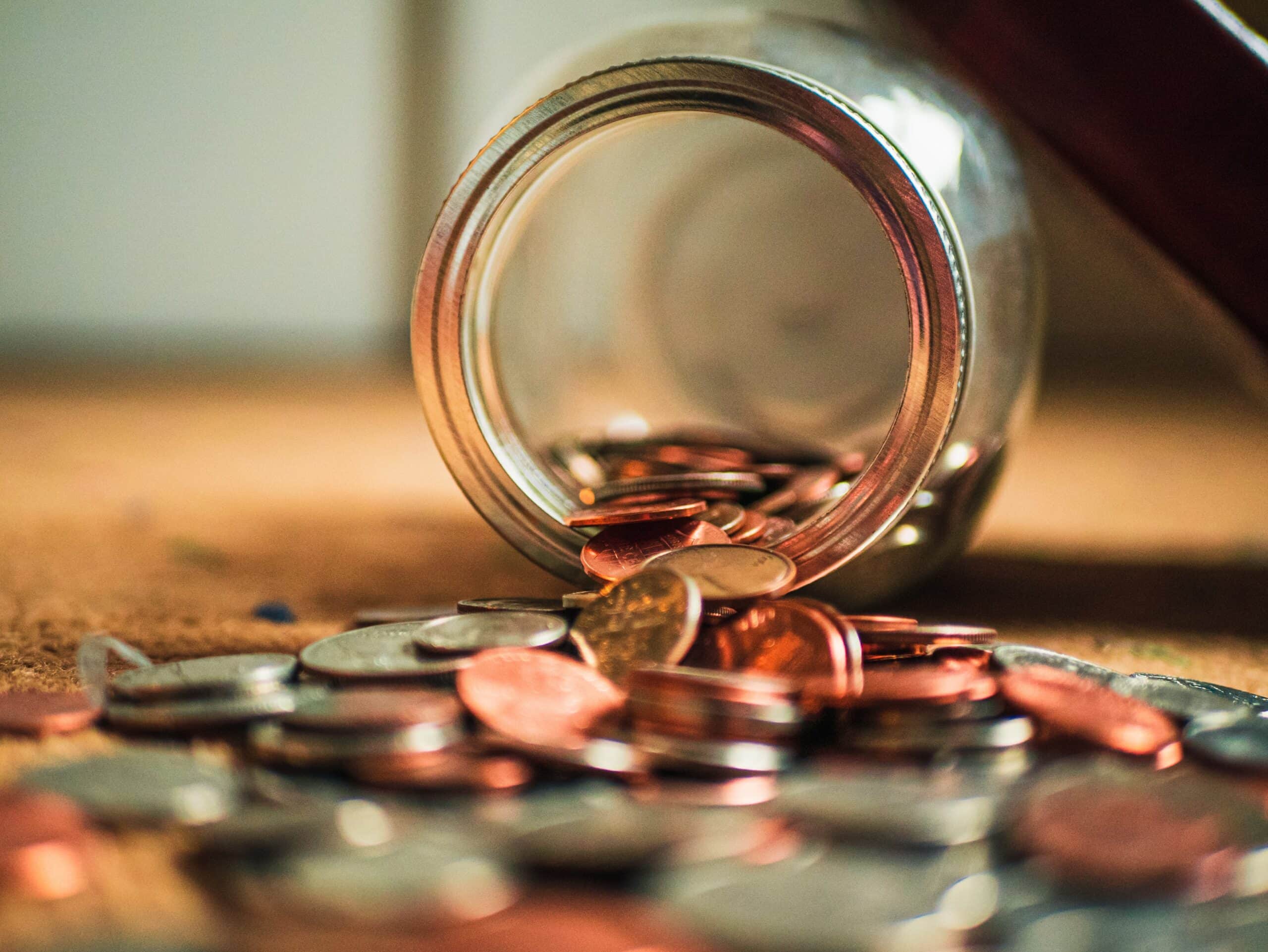 It Saves You Money
Although investing in a Doran 360TM TPMS can initially feel like just another expense, it'll save you a lot of money as time goes on. When you install your Doran 360TM TPMS, you will typically see a return on your investment in as little as six to nine months. Using a tire monitoring system to maintain proper tire pressure can save you upwards of $800 a year by reducing tire-related maintenance costs.
Maintaining proper inflation pressure can help to improve fuel economy, which helps you save even more. Under-inflated tires increase lag, slowing your vehicle down and making it work much harder. As a result, underinflated tires increase fuel consumption and worsen gas mileage. This translates to less money in your pocket.
By correcting this lag, it's estimated that TPMS systems help save American truckers a whopping $511 million on gas alone.

You can rest assured knowing the cost of your Doran 360TM TPMS is upfront. You won't have any surprise monthly fees or additional software requirements. All you have to do is install the sensors & in-cab display, and you'll be able to sit back and watch your savings grow!
Doran 360TM TPMS Improves Safety
Another significant benefit of a TPMS is that it can help decrease the likelihood of you getting in an accident. As you drive, your Doran 360TM TPMS system will continually monitor your tires for signs of overinflation, underinflation, temperature changes, and rapid air leakage. In addition to the "Green Means GoodTM" indicator light, you'll receive an audible alert to dangerously low pressure or high temperature conditions.
That gives you plenty of time to pull over and make your way to a safe location before your tires give out. The main benefit of Doran 360TM TPMS is that they help you prevent tire failure by making sure your tires stay at the recommended inflation pressures. Your truck will also drive better, giving you more control, even on challenging terrain. The safety boosting effects are so significant that TPMS save as many as 660 lives and prevent up to 33,000 accident-related injuries each year.

The more worn down your tires are, the more likely you are to have a dangerous blowout. By optimizing your tire pressure, you can stave off wear and keep your tires in peak condition much longer than you could otherwise. A Doran 360TM TPMS will help keep your tires in a temperature and pressure range that promotes maximum safety without you having to spend a lot of time manually checking each tire's air pressure before and after your trip.
You May Qualify for Better Insurance Rates
After installing your Doran 360TM TPMS, reach out to your insurance providers and let them know about the upgrade. Because TPMS improve safety, some insurance companies are willing to pass on the savings. They may offer lower premiums for trucks fitted with a TPMS, leading to substantial savings over time. The reduced risk of accidents can further lower your premiums, making the Doran 360TM TPMS an even more effective money-saving tool.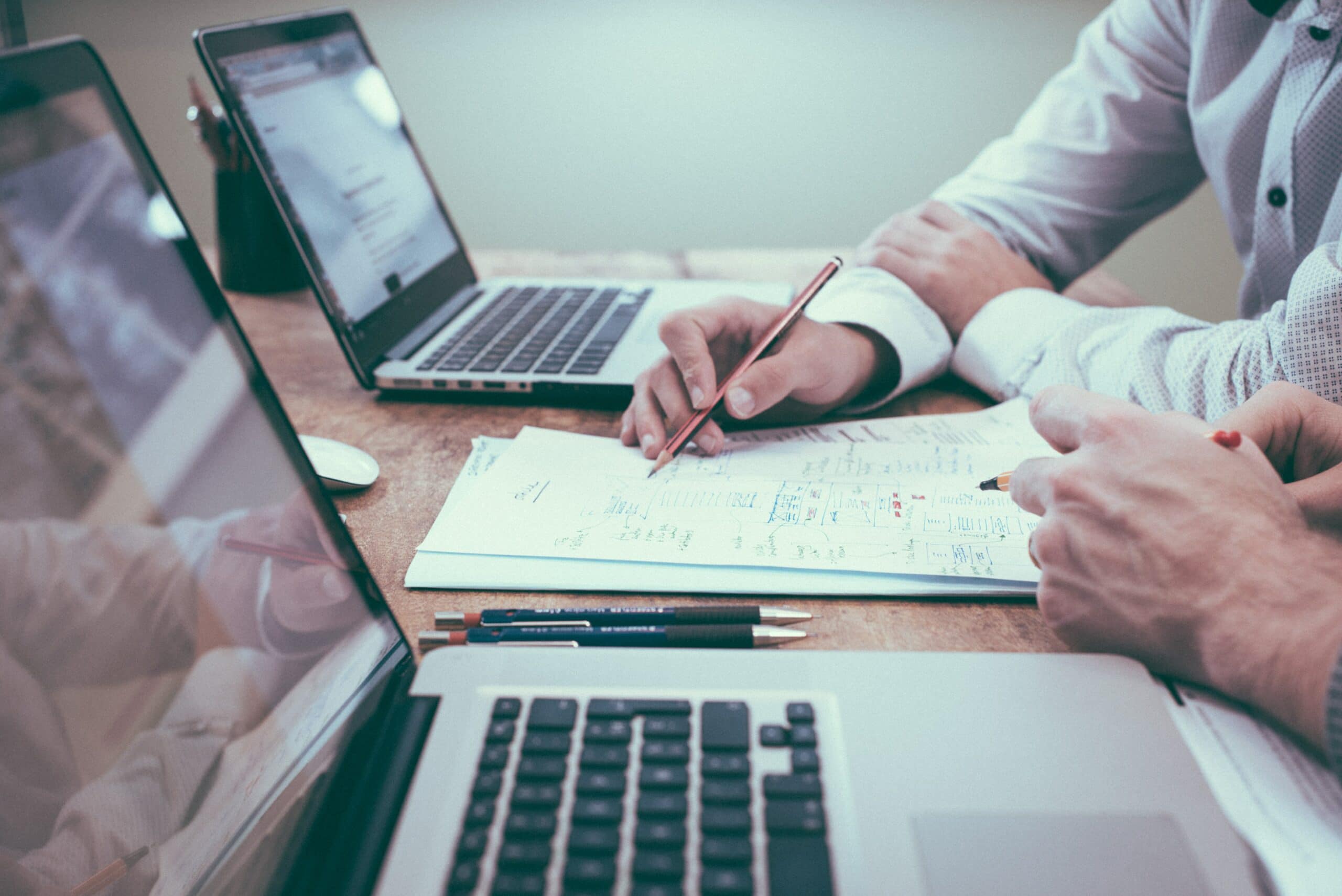 Doran 360TM TPMS Increases the Lifespan of Your Tires
Under-inflated and overheated tires dramatically increase wear and can shorten the lifespan of your tires. Optimizing tire pressure and temperature allows you to keep your tires running efficiently and avoid uneven tread wear. A Doran 360TM TPMS also reduce the amount of friction-related damage you face. If left unchecked, friction can cause your tires to overheat and disintegrate. Doran 360TM TPMS will help your tires last longer, so they need fewer repairs and replacements during their lengthened lifespan.
TPMS Helps to Reduce Expensive Road Calls And Downtime
Every minute you spend off the road eats into your narrow profit margins. Luckily, Doran 360TM TPMS helps keep your truck on the road. Driving on tires that aren't optimally filled escalates wear and increases your chances of having a blowout or getting into an accident. By reducing the amount of time your truck spends out of commission, you'll be able to widen your profit margins and keep your vehicle on the road earning money.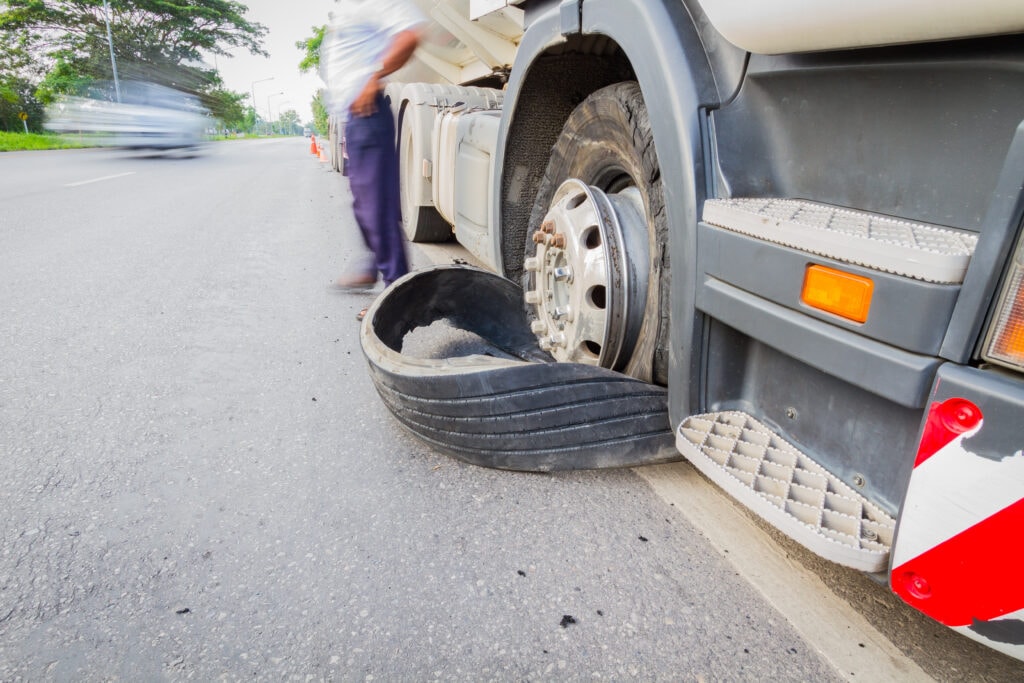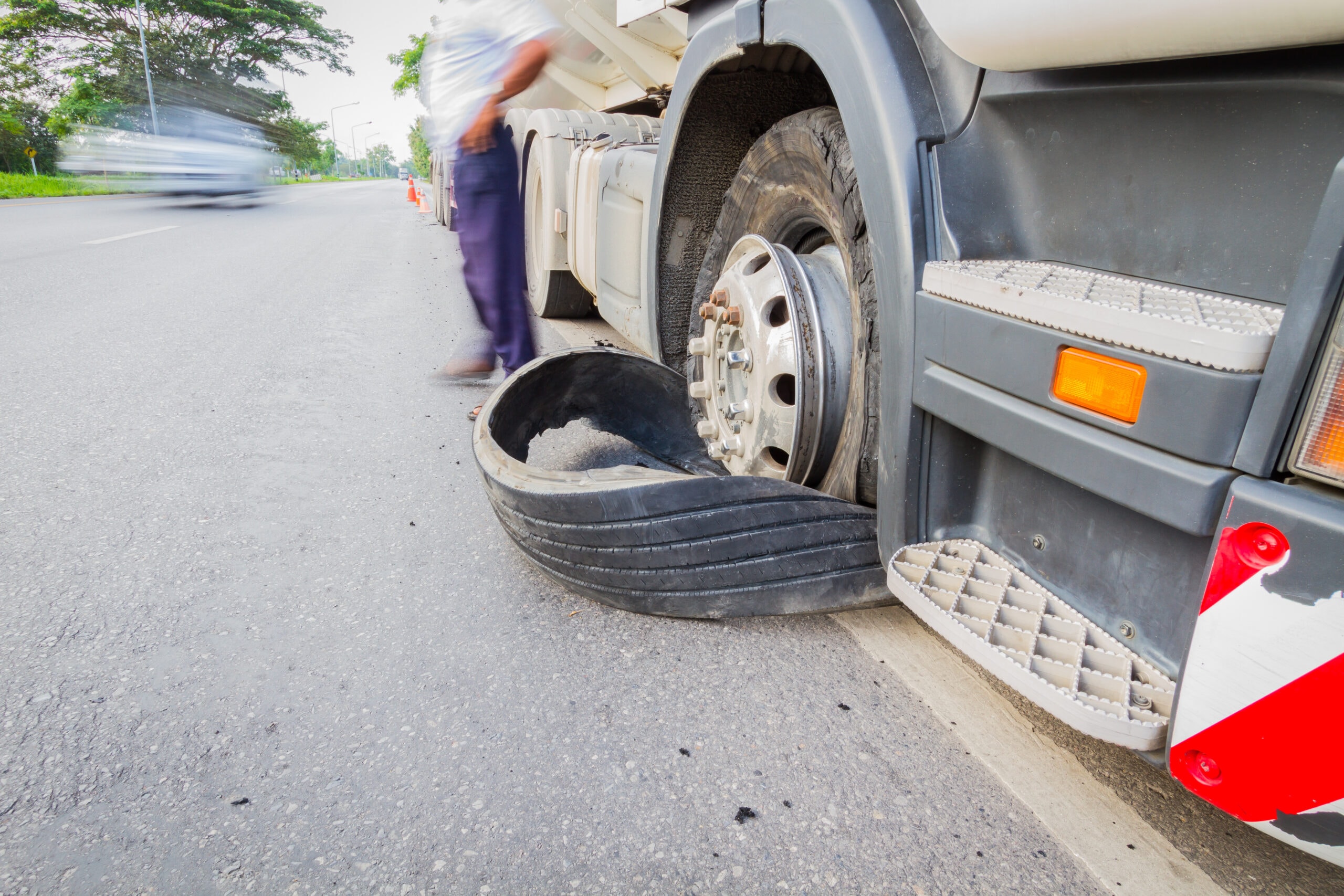 Doran 360TM TPMS is Easy to Install and Operate
With all the benefits Doran 360TM TPMS provides, you may be surprised to find that installing, programming, and operating the system is incredibly simple and straightforward. The system's wireless sensors continually transmit tire pressure & temperature data to an easy-to-read in-cab display for quick identification of any tire issues.
And installation is quick and easy, too. In about an hour the system can be installed and fully operational.
After installation, there aren't any additional software or data requirements, so you won't have any unwelcome surprises further down the road. The wireless tire pressure sensors last an average of 4 to 5 years, so you won't have to worry about replacing them regularly.
The Value of Your Truck Will Increase
Since Doran 360TM TPMS saves you money on operation costs, they also add value to your truck. Because properly inflated tires prevent damage, your truck is less likely to depreciate in value due to accidents. If you sell your truck, you'll also be able to factor your TPMS into the vehicle's overall price and charge a higher amount.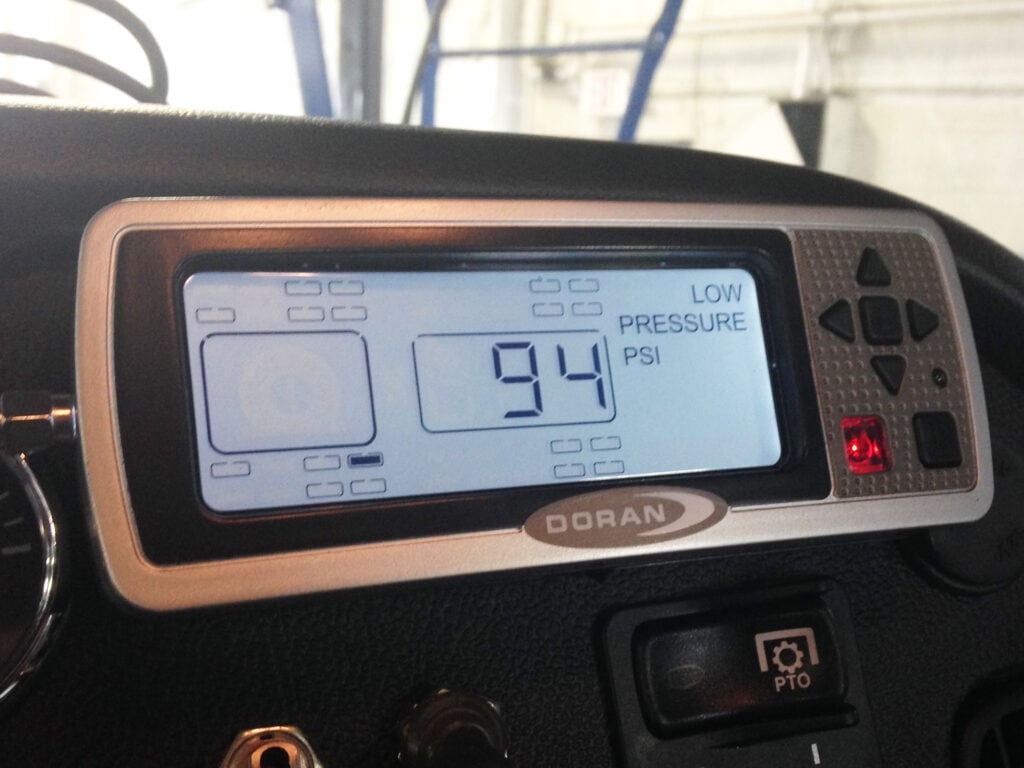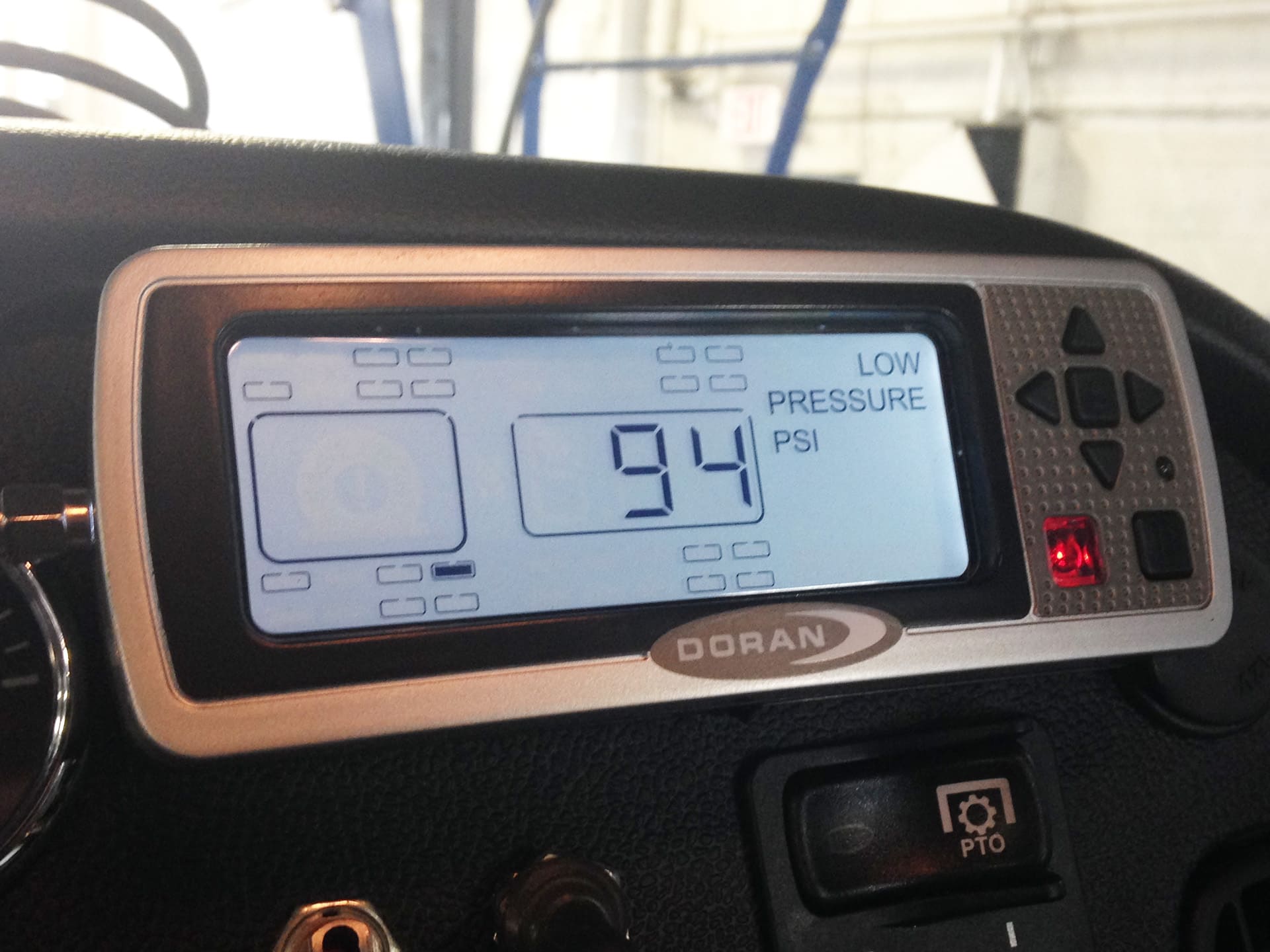 Doran 360TM TPMS Save You Time
A Doran 360TM TPMS will make your pre and post-trip inspections a breeze. Not only is the digital display easy to read, but with the improved fuel efficiency, you also won't have to stop for fuel as often. Additionally, you'll have peace of mind knowing that your tire's air pressure is being continually monitored, so you can keep their focus on the road. What's more? You won't have to spend nearly as much time replacing or repairing your tires, which further adds to the Doran 360TM TPMS time-saving capabilities.

So, there you have it! Doran 360TM TPMS are an easy-to-install, valuable tool for owner-operator truck drivers and could be just the thing you need to get the most out of your trucking business. Although they aren't mandatory for commercial trucks, they're a practical cost-saving safety feature that has saved millions of dollars and thousands of lives. We hope this article has helped explain some of the benefits of investing in a Doran 360TM TPMS and helped you decide if you could benefit from them.
Give us a call today so we can help you choose the right TPMS solution for you!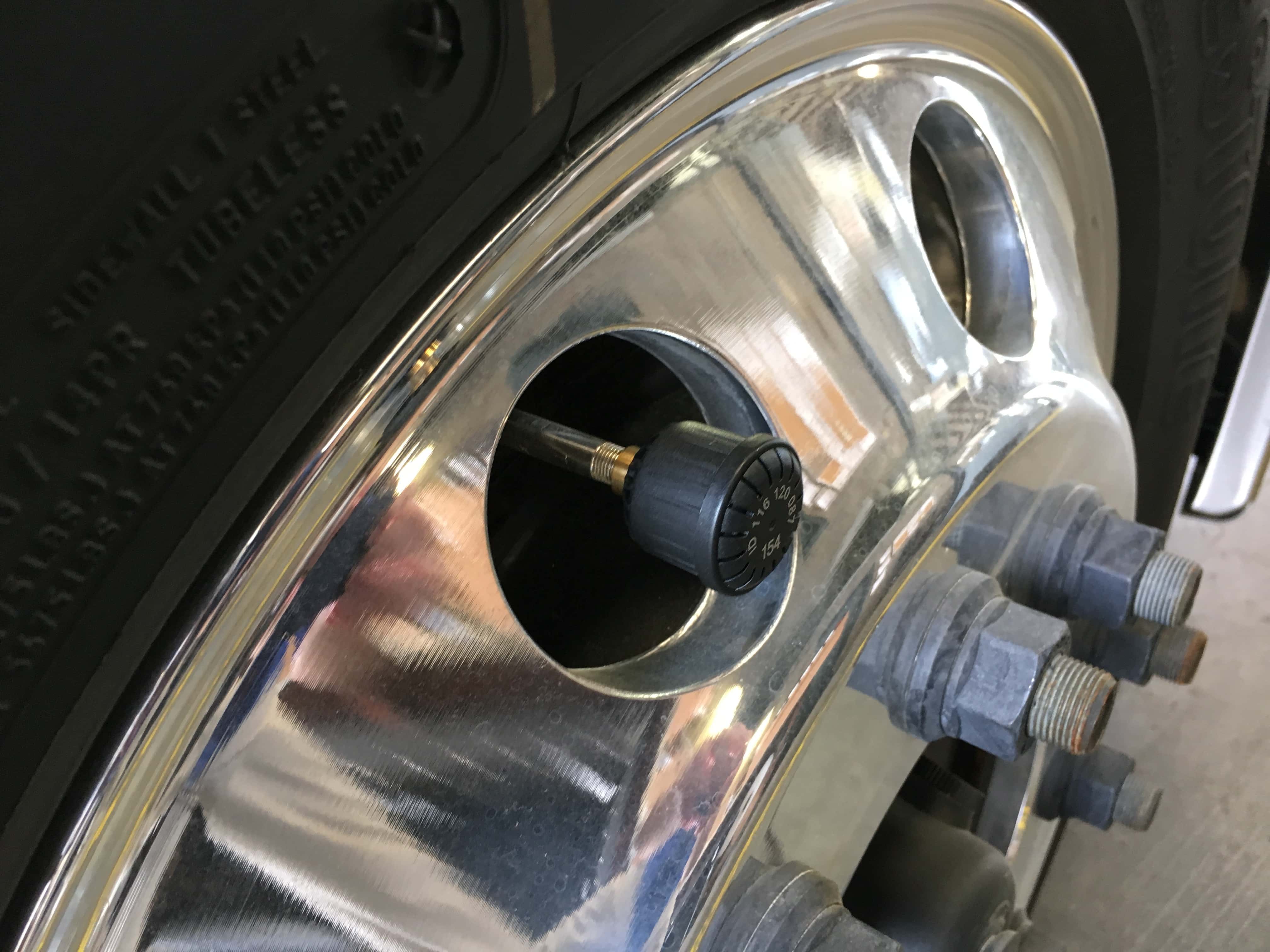 Explore Doran's TPMS Options
If you're ready to make your drivers' lives easier and your tires last longer, Doran has a TPMS solution for you. We equip every kind of truck and trailer combination, tankers, auto haulers, construction vehicles, and more.
Give us a call or send us a message to learn what TPMS can do for your fleet.