Tire pressure monitoring systems (TPMS) are a vital tool for any fleet looking to reduce costs and labor. Improper tire inflation leads to uneven tread wear, blowouts and reduced fuel economy, among other issues. A quality TPMS can quickly diminish these hardships.
To prove this, we're taking a look at one Florida-based fleet we'll call "J-Fleet." J-Fleet decided to test Doran 360HDTM tire monitoring systems on 60 waste-hauling trucks before making a full investment. The results make an excellent case study for anyone doing their own research.
Fleet Lost 1,439 Tires a Year
Like many fleets, J-Fleet struggled with preventative maintenance and accurate tire pressure readings. Each year, they lost hundreds of tires to excessive tread wear and blowouts. For 60 trucks, that amounted to 1,439 tires replaced annually.
J-Fleet saw the potential to save money, time and labor through a robust tire monitoring system. They selected 60 of their waste hauling trucks (side-load, rear-load and recycling) to test Doran's 360HDTM TPMS for 12 months. Then, we used the data from their previous 12 months for comparative analysis.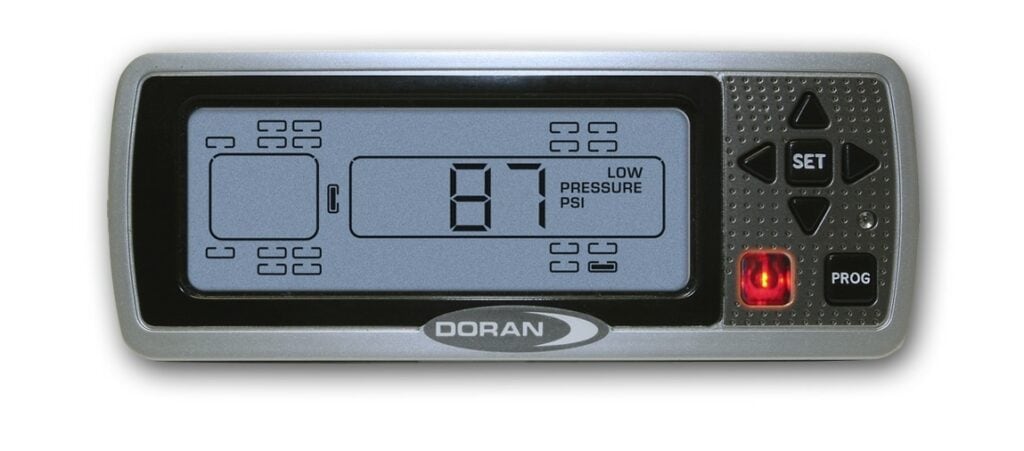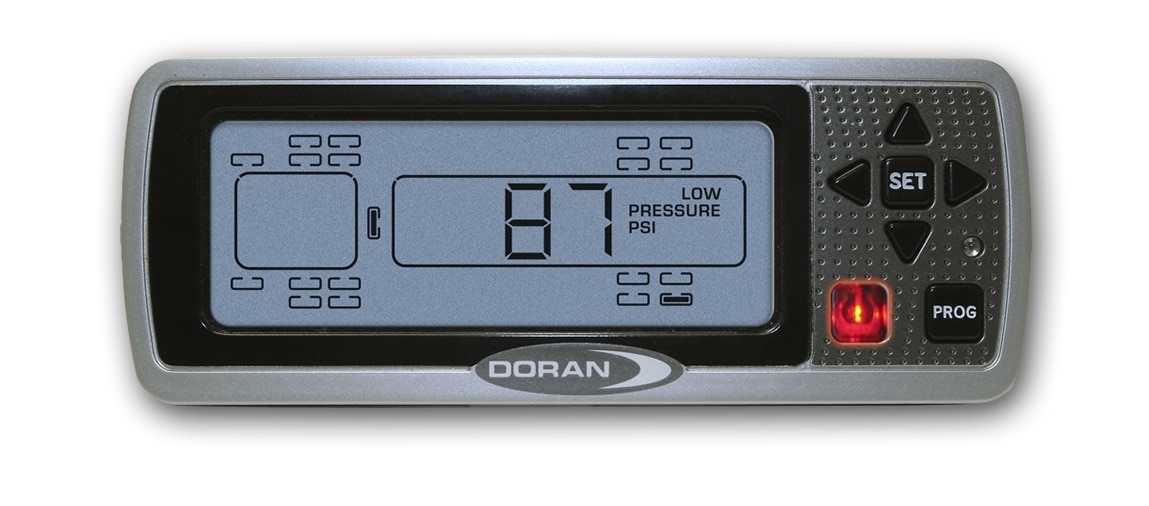 Doran TPMS: A Sensible Solution
Doran 360HDTM TPMS is durable and easy to use. A wireless tire pressure sensor gets installed on each valve stem, these sensors continuously transmit tire pressure and temperature data to an in-cab LCD display. At the press of a button, drivers can see the current tire pressure for each tire position. And a "Green Means GoodTM'' indicator light provides at-a-glance confirmation that all tires are properly inflated.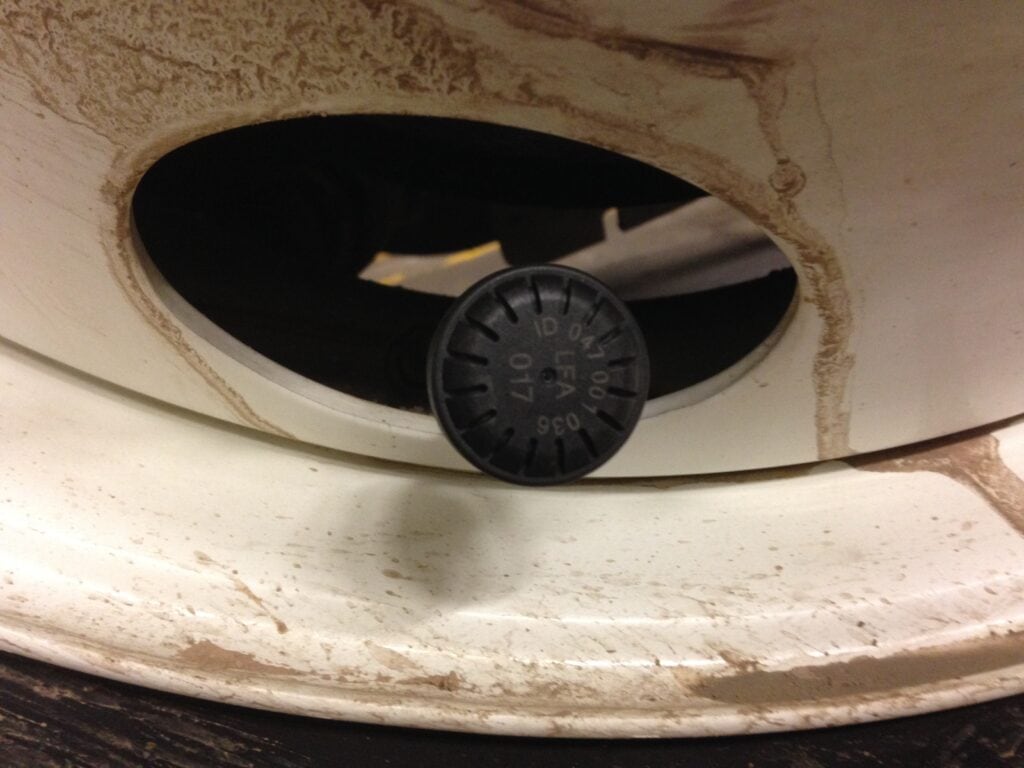 These features cut down tire check times dramatically. Rather than spending the first 20 minutes of each day checking tire pressures, drivers can get an accurate report by simply turning the key in their ignition. Drivers have continued access to tire pressure data throughout the day, and real-time alerts inform them of low pressure, rapid deflation and excessive heat events.
Using this data to keep tires properly inflated can create savings across the board. Tire life increases greatly as fleets reduce uneven tread wear and blowouts. Fuel efficiency and safety also improve as trucks experience less drag and shorter stopping distances. Plus, the entire system can be installed in about an hour per truck, making Doran 360HDTM TPMS a sensible solution for busy fleet managers.
Fewer Blowouts, Replaced Tires & Roadside Service Calls
Over 12 months, J-Fleet replaced 204 fewer tires and saved over $1,000 per truck in labor related to tire repair/maintenance, manual tire pressure checks, and tire replacement costs.
Drivers saved time (and labor costs) at the top of each day by forgoing lengthy tire checks. Instead, they could get real-time, accurate data on each tire by starting up their trucks. This easily-accessed data allowed the fleet to be more proactive in tire care.
Through the use of Doran 360HDTM TPMS, J-Fleet was able to create an informed strategy around their tires. It led to a 57% drop in blowouts and a 15.5% decrease in tire-related roadside service calls. Additionally, 144 fewer tires were replaced for low tread, indicating that maintaining proper tire inflation extends tread life.
Doran 360HDTM TPMS is small, but its impact can be massive. And because it's quick and easy to install, it doesn't take much to get started. Give us a call or send us a message, and tell us about the issues facing your fleet today. We'll provide a solution to save you money, increase efficiency and make your fleet more profitable year over year.